tag :
AIPAC
,
Barack Obama
,
Donald Trump
,
Hillary Clinton
,
Jews
,
John Kasich
,
Joseph Biden
,
Lillian Pinkus
,
Paul Ryan
,
Purim
,
Ross Perot
,
Ted Cruz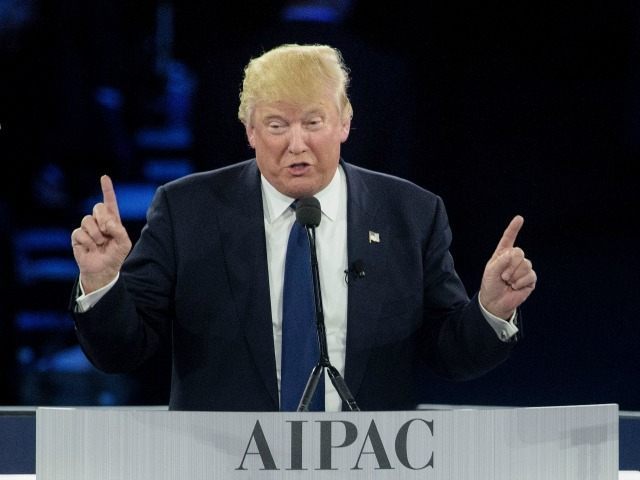 Over the past two years, my mother has repeatedly asked me to join her in attending the AIPAC Policy Conference in Washington, DC. Last year I declined but this year, I thought, "Why not? It might be interesting and fun!" The thought never even crossed my mind that I would get to hear so many political candidates running for President, but what an  incredible experience it was. We heard speeches by Hillary Clinton, John Kasich, Donald Trump and Ted Cruz speak, as well as Vice President Joe Biden, Speaker of the House Paul Ryan, Senator Robert Menendez, and via satellite, Israeli Prime Minister Benjamin Netanyahu. Such an exciting moment in history to witness. My brother's wife Karen also attended and we sat together listening to all the speeches. What a treat to share this experience with such an intelligent, thoughtful and informed woman.
Karen and I were venting this morning about the fact that so many people on social media are so upset, thinking that all the Jews at AIPAC were eating up Trump's speech and wholeheartedly supporting him. Not true. The fact that the media is portraying Trump's AIPAC speech as some victory lap for him makes me really wonder who is getting a little money under the table from the Trump organization… that he's being perceived as a winner in the media because of this speech. So here is the perspective of somebody who was there in the audience.
(1) AIPAC told us repeatedly to treat all speakers with courtesy and respect.
It was because of that edict I didn't get up and walk out. Let's not forget Donald Trump is somebody who holds a grudge (remember his battle with Rosie O'Donnell?) and if he becomes President, I don't want him taking it out on Israel when funding questions come up… "oh, all those jerks at AIPAC walked out on my speech? I think maybe we won't fund the Iron Dome this year." Perhaps you might think that scenario is far-fetched, but who could have imagined he would take so much time out of his busy schedule running the Trump empire to get into a pissing match with a minor celebrity? I honestly wouldn't put it past the guy.
(2) AIPAC invited Trump to speak.
That means they thought he had something of value to share. And I heard many wonderful, amazing and inspiring speakers at AIPAC prior to hearing Trump. So maybe he had something worthwhile to say too? Let's be honest, the guy may wind up being president (I truly hope not), so it's good to know what he has to say. I know many rabbis chose to stay outside in the hallway in the Verizon Center and study Jewish texts while Trump spoke, and I respect them for making that choice. Nonetheless, I think they missed out on the opportunity to hear him for themselves… yes, I know the magic of online videos means they could listen to him later if they chose to do so. But what an amazing sermon all of these clergy could give this Friday night on the pulpit! If he does become President, it will be our job as Jews and Americans to hold him accountable. These rabbis would have a more powerful statement if they could say, "President Trump, I attended your speech at AIPAC and this is what I think…" Far more influential than "I was out in the hallway studying scripture while you were speaking at AIPAC…"
(3) The audience was applauding what Donald Trump said… not the man. There IS a difference.
How do you not applaud when he says, "Iran thinks they will wipe Israel off the face of the planet. That is NOT going to happen!" When I stood up and applauded for that, it wasn't because Donald Trump said it… it was because I don't want Israel to be wiped off the face of the planet! When Trump talks about the culture of hatred in Palestinian communities and that young children are taught to revere those who kill Jews, and that this needs to be stopped… I cheered. Of course, Trump has no idea how to accomplish such a cultural sea change (and neither do I), but I want it stopped. I agreed with these sentiments, regardless of who was saying it. For the record, I also applauded when Hillary said certain things, even though I don't agree with everything she says or does. Isn't that the point of political discourse… that you can agree with things people say, without becoming a full-on supporter? Or vice versa… you can support candidates but not agree with everything they say?
(4) The audience was not sitting by passively, clapping and eating it all up.
I'm somewhat offended by those who accuse us of that. I wish you could have heard all the comments in the audience… "Oh, that's such BS…" "Ummmmmm, he doesn't have his facts straight…." "Oh really, and how do you plan to do THAT?" "Big on bluster, big on hair products, small on substance." Also, we were laughing AT him, not WITH him, when he said, "NOBODY has studied the Iran issue more than me… NOBODY." Bullshit, Donald! And the audience knew it. We didn't let him get away with it… and after he said it and the audience laughed at him, he paused. I'm guessing that generally, his typical audiences don't tend to challenge him and he seemed a bit flummoxed by our response. In fact, I'm wondering if that was the moment when Trump realized, "Oh shit, these Jews aren't going to let me get away with saying things like that when I'm president!"  Naaaaaah, the only thing this man has studied more than ANYBODY else is his polling numbers… that's all he truly cares about. Believe me.
(5)  I'm sorry, but the man IS funny.
Yes, we were laughing at things Donald Trump said. He is funny… obnoxious! It has been awhile since we've had somebody like him running for public office, funding his own campaign and not looking to be politically correct. He's a much ruder version of Ross Perot, without all the substance (and that's saying something). Just because we laughed doesn't mean we agree with everything Trump said. We also laughed when Ted Cruz said, "This week, Jews will be reading from the Megillah and celebrating Purim." Why was that funny? Because earlier in the day, Hillary had said, "Jews are celebrating Pure-im." (Total mispronunciation of the name of the holiday – how on earth did her advisors allow THAT one to get past her?) That doesn't mean I support Ted Cruz… I just thought it was funny. These speeches were entertaining, and it actually helped to understand why these candidates have so much appeal.
(6) Trump doesn't know foreign policy.
By hearing his speech, it became blatantly clear that (to steal a line from my friend Jeff) my cat knows more about foreign policy than Donald Trump. She has also made more concrete dumps in her litter box than Trump has ideas about how to solve the problems in the Middle East. He also got his facts wrong, and these are just two that I personally caught: (a) Palestine has NOT been a state since 1948, and (b) As President of the United States, he does not personally have veto power over anti-Israel resolutions that come out of the United Nations. (However, because the US, as a member of the UN Security Council, has veto power, he can impose that power on our U.S. ambassador to squash anti-Israel legislation. This may seem like I'm splitting hairs here, but it would have been nice to hear him explain that he DOES know the difference.) I truly hope and pray he doesn't become President, but if he does, I also hope and pray that he surrounds himself with good people. We are going to be in big trouble if he doesn't.
(7) Not a fan of Obama.
Finally, to those people offended that members of the audience laughed or clapped when Trump said, "… This being Obama's final year as president… YAY! He has been a disaster… the worst thing that has ever happened to Israel!" I'm sorry, but we are all human. There are many, many people in that room who might not come out and say it out loud, but agree that Barack Obama has been terrible for Israel (and plenty who say it out loud all the time). Truthfully, I'm thrilled that all of the presidential candidates seem to support Israel so heartily. Especially given the fact that President Obama won't meet with Benjamin Netanyahu, the prime minister of the only democracy in the Middle East and possibly, the U.S.'s strongest ally… it's shameful the way Bibi gets treated by our president. It's no coincidence that at a pro-Israel rally, so many people applauded and cheered when Trump said that… because obviously so many people agree with it.
Surprisingly, the next morning, Lillian Pinkus, the new president of AIPAC, got up and made a very emotional, unscheduled speech. Although she didn't mention Trump by name, she was visibly choked up that so many members of the audience applauded over that line about Obama. Her message: Our theme for our conference was Come Together, and this was divisive language and not respectful to our president… not an example of AIPAC coming together. AIPAC is historically bipartisan, and I'm sure she doesn't want Obama taking out what happened at AIPAC on Israel during his final lame duck year of his presidency, so I understand why she said that… she was trying to cover her back.  (Hmmmmmm… isn't that what I said above about why I attended Trump's speech at all?) I also found her statement somewhat hypocritical… AIPAC invited him, AIPAC begged us to be respectful, and we responded as human beings, but then we get our wrists slapped for doing so. I'm not trying to be critical of AIPAC because they put on an amazing conference and do so much good work, but AIPAC's apology does seem designed to not lose the support of rich Jewish Dems. But, I digress.
In conclusion, there's an old Jewish phrase that if you have two Jews in a room, there will inevitably be three opinions. Jews historically are able to look at things from more than one perspective. Do I think Donald Trump should be president? Absolutely not. Do I want to vote for him? No, I really don't. Am I glad I heard his speech? You bet, along with Hillary Clinton, John Kasich and Ted Cruz. I feel far more educated and knowledgeable now about the 2016 Election. Thank you Mom, for taking me, my sister-in-law, and my daughter to AIPAC to experience a once-in-a-lifetime event… I feel honored that I was able to attend.
For those of you who still think I was wrong to listen to Trump's speech, this may be one of those moments where we all have to agree to disagree. I wouldn't have traded this moment for anything… including a Trump kippah.
Social Share