Babies born in this decade may have a problem.  Their lives are documented from the moment their mothers first pee on a pregnancy test stick and triumphantly place photos on Facebook, followed by ultrasounds and photos of the mom's growing stomach month-by-month, followed of course by birth.  Parents photograph their babe's every smile and step, journaling every milestone, bodily issue and smart-aleck comment… all in a public forum.  These kids have no say at all in what information their parents publish about them.  Erik Qualman's book "Digital Leader" addresses this concept of the digital footprint, and how it affects our lives.
But today's teens still have lots of control over their own digital footprints, and that can lead to a whole host of issues people of my generation never had to address.  We've always heard that our social media posts can have direct consequences on our lives, but especially in an area that's consuming me at the moment.
College Bound!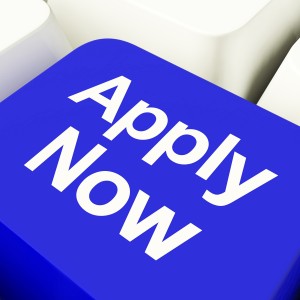 Most of my friends and family know my daughter is a high school senior.  Yes, we're deep into the college application process.  I don't really look at this as "a few months of hell:" staying on top of my daughter to write essays, filling out applications, asking teachers and guidance counselor to write recommendations, ordering score reports.  I mean yes, it is all of that.  But my daughter's journey to get into the best college has been so much more.
I always like to have one big project I'm working on, and once my son's bar mitzvah was over, I turned my focus to my daughter and colleges (much to her chagrin).  She was a junior at the time and not so jazzed about college… her house and room were comfy and she had a good life.  To her college, was terrifying.
My husband and I both adored college and know she will too,  so we forged ahead with college visits, standardized test taking followed by tutoring for the same, and more tests.  I created an all-encompassing spreadsheet to help us get organized and conducted lots of research.  Indeed, the college process was at least 2 years in the making.
Can you imagine, after all this work, how we would have felt to see her get a big fat rejection… all because of social media?
Teens and Social Media
It's a well-known fact that as a general rule, kids today have no filter.  When it comes to social media, many don't understand that just because they have a vehicle that allows them to shout out their thoughts, that doesn't mean they should use it.  I've seen the posts of some of my daughter's contemporaries, and I admit that some of them were appalling.  And I'm not easily shocked.
Note: If you are one of my daughter's friends, hey I am NOT naming names.  Don't unfriend me… it's probably NOT you.

At the same time, I noticed my daughter rarely used her Facebook account except to post photos.  They were always cute photos, nothing she couldn't show her grandmothers (both of whom are on Facebook).  Later, she created a Twitter account, and while some of her peers tweet 30-40 times per day, she might tweet once every few days.  As a social media professional, I was curious why she wasn't posting more but she assured me she just didn't want to.   My husband and I monitored her Twitter feed and cautioned her to delete anything questionable (perhaps once or twice in 3 years).  But essentially, her digital footprint is pretty darn clean.  That's how we wanted it.
Do colleges monitor applicants' social media?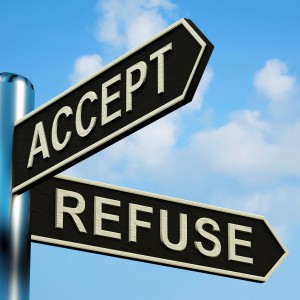 I always assumed they did, which is why my daughter's social media footprint was so important.  As we progressed deeper into the application process, I realized that schools receiving 30K+ applications probably had enough to read without researching applicants' social media accounts.  Nonetheless, this article in the New York Times confirms that indeed, some colleges are reading the Facebook and Twitter accounts of the kids who apply.  I'm sure blogs and Tumblr accounts are examined too.
As with most factors in a student's application package, if an admissions team is on the fence about a student, social media postings can make or break.  If a college sees you talking about your charitable extracurriculars or how hard you're studying for a test, that's likely to swing things in your favor.  Likewise, if you're posting unpleasant, expletive-filled content, underaged drinking photos, or even that your social footprint shows you're the queen of selfies (and not much else) your posts can show colleges how self-absorbed you are… and hurt you.
Clean Up Your Act
So what's a kid to do to ensure their digital footprint is acceptable to colleges?
(a)  Think before you post!  If kids are taught from the very beginning that words in a digital forum actually mean something, and therefore only post content their grandparents can see, they should be fine.
(b)  Many experts insist that students should conduct a social media audit (i.e. cleaning up their accounts and deleting offensive or questionable posts) prior to starting.  And frankly, it should be done early enough that the cache on search engines doesn't pull up the bad stuff anyway.  Then, they should follow method (a) above.
(c)   Finally, I've noticed some of my daughter's peers taking some very savvy steps regarding their social media.  And perhaps not so ironically, it's the students who tweet 30-40 times per day who do this.  Frankly, these are the students who truly need to protect their digital footprints!  The two main tactics I've observed are:
(1) Privacy settings – On Facebook, you can make your posts visible only to your friends.  And on Twitter and Instagram, you can make your accounts completely private to all but those you've approved.  Obviously, this prevents colleges from tracking your accounts, although I'm sure there are ways around this for techno savants.
(2)  Changing account names – From very creative names (on both Facebook and Twitter) to account names that include none or only a portion of the student's real name.
These tactics allow students to continue to express themselves in an unfiltered way, allowing their comments to be seen only by their friends (as they always intended). While I'd rather see them learn to communicate appropriately, this is a good alternative.
Happy Endings
It was a happy day when my daughter's first acceptance arrived.  As a social media professional, it was nice to see her digital footprint was not a hindrance.  My daughter came home from school that day, having tweeted how excited she was to get into college… her friends congratulated her warmly.  With bright eyes, she told me, "And 28 people favorited my tweet!"  Sweet confirmation, indeed.